LOSE WEIGHT THROUGH HYPNOSIS
Over 65% of Americans are overweight. According to researchers, Americans are getting fatter at the rate of ten pounds a decade despite of the weight loss industries costing billions every year. As a hypnotist, I have dedicated myself to helping individuals in this situation. I have learned to address the underlying causes of eating habits, rather than simply adding more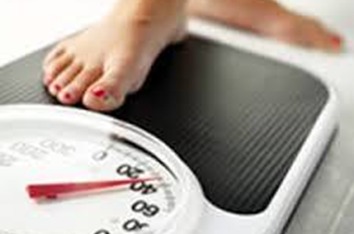 superficial strategies which are not producing long term results. There are two primary challenges. First, there's the tendency to eat too much of the wrong foods. I first address emotional eating habits by using eating as a mood-altering behavior. A second and equally important element is to explore the metabolic programming of keeping fat on the body. With hypnosis, you can, and you will, be able to keep the weight off after you have reduced.
Hypnosis is not only a way to lose that unwanted weight, but is also one of the most effective ways to keep your weight at a desirable level after you have reduced.Over-eating is a habit that has been learned over the years. As we all know, a habit is difficult to break on your own. Through the use of hypnosis, suggestions are given that will cancel out the negative habit. Once the negative habit has been removed, suggestions are then given that will start a new positive habit of eating the proper type and quantity of foods and liquids. Most people who are overweight have been able to lose weight at one time or another in their lives. These people may have lost thirty to forty pounds, yet for no apparent reason they may gain back forty to fifty pounds. With hypnosis, you can, and you will, be able to keep the weight off after you have reduced.
Healing the Infantile Eating Habits- The choice that the caregivers made have enormous implications for a lifetime of overeating!
Learning to Express Feelings- Using food to suppress emotions and feelings, in another words: Stuffing Feelings
Creative Expressions- We have learned to suppress our childish creative instincts, instead we learn to substitute food for creativity​
Secrets of Portion Control- No matter how good the food choices are, overweight people are simply eating too much!
The Joys & Benefits of Hunger- Often hunger is an experience of being the enemy
​
Clearing the Metabolic Programming that Prevents Weight Loss- Learn the key component to activate the metabolism
For more information on a weight loss program click here.